HUMAN MOBILITY AND REFUGEE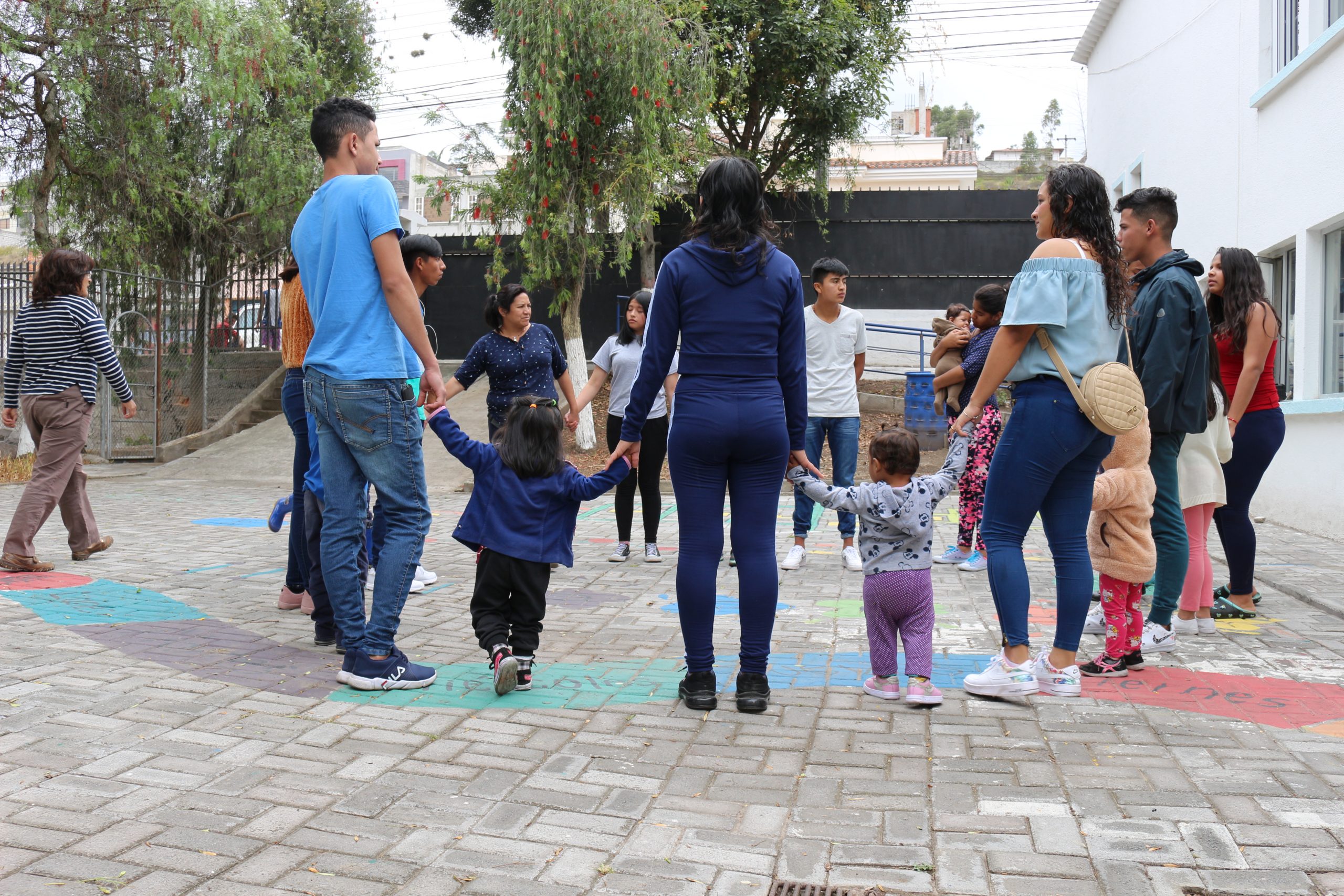 We provide comprehensive protection services and restitution of rights for 300 unaccompanied and separated children and adolescents in a refugee situation in the city of Quito, through psychosocial accompaniment and humanitarian assistance to support their processes of autonomy and local integration.
Our organization has two autonomy houses with a total capacity of 20 children and adolescents at a time, as well as trained technical personnel for their accompaniment.
We call them "Isabel Vendramini autonomy departments for women and Spondylus for men".
Characteristics of the population group
.Unaccompanied or separated children and adolescents between 0 and 17 years of age in a refugee situation.
. Children and adolescents between 3 and 17 years of age and their families, who are in a highly vulnerable situation and who present traumatic sequelae, after events of a sexual nature, forced recruitment, kidnapping, abandonment, neglect, torture, generalized violence, among others.
. Families living with unaccompanied or separated children and adolescents who lack the resources to guarantee adequate care and protection.
. Single or separated adolescent mothers and fathers in a shelter situation, who do not have resources that favor the care and development of themselves and their children.